Open Year Round 7 Days a WeekOne of the Most Unique & Well
Known Destination SpotsDestinationsIn the Coastal Maine Area
From 19th Century armoires to books on Zen, the Big Chicken Barn caters to the interests of today's collector of antiques and paper collectibles. Our 21,600 square feet of floor space holds an ever-changing and diverse selection of intriguing items displayed for unhurried and unhindered browsing.
Free Shipping for All Magazines
What Makes the Big Chicken Barn
An Amazing Destination
A Unique Destination Spot For Over 30 Years
A relaxed atmosphere pervades the barn, whatever the season. The BCB offers free coffee, tea, or cocoa to sip as you browse the stacks. Chairs and couches are scattered throughout to allow people to sit and read.
A Huge Selection of Interesting Items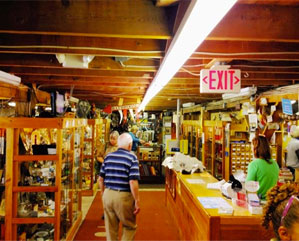 Our purpose is simply to please and delight you, whether you're a seasoned, serious collector, or an occasional but careful buyer. With each visit here, there's bound to be something new and beautiful to strike your fancy-porcelain, pottery, silver, tinware, brass, jewelry, fabric, needlework, glass, china, flatware, and furniture. You'll also find models of sailing vessels, clocks, toys, old tools, bottles, prints, paintings, candlesticks, lamps and other lighting devices, and more.
Over 21,000 Square Feet of Floor Space to Browse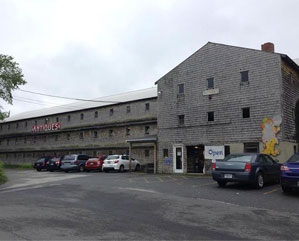 As our name suggests, the Big Chicken Barn is housed in a large relic of the golden age of Maine poultry farming. The ground floor is packed with over 21,000 sq. ft. from discontinued Downeast industries. The second floor is a smorgasbord of books and periodicals.
Maine's Largest Book Store & More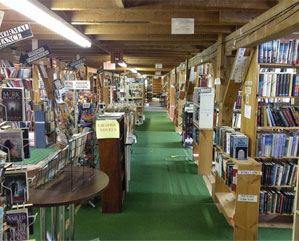 The Big Chicken Barn has become a regular rest stop for readers and antique lovers alike as they travel along the Rural Route 1 countryside. Local residents pop in to pick out another C.S. Forester sea adventure and summer visitors hit the barn to stock up on a summer's worth of reading material.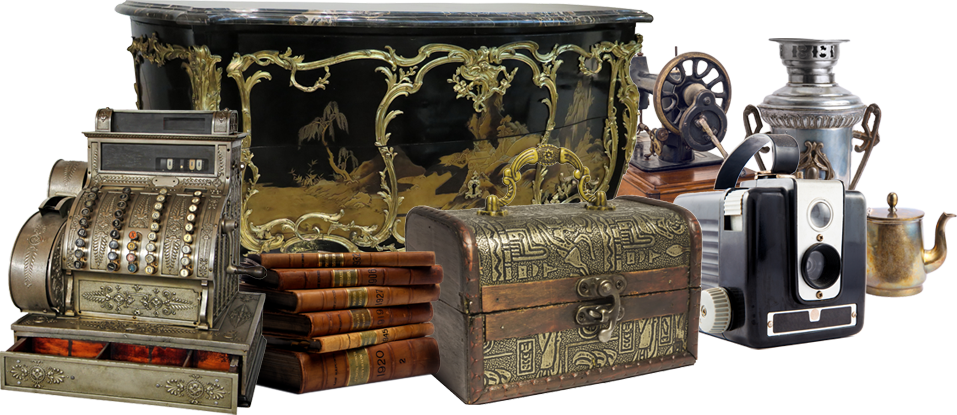 Discover a Treasure Trove of
Intriguing Antiques
The antique floor of the Big Chicken Barn is a browsers' paradise. Among the items a visitor can find are baskets, bottles, cameras, clocks, clothing, cookware, decoys, dishes, dolls, figurines, frames, furniture, glassware, hats, instruments, jewelry, lamps, license plates, lunch boxes, paintings, phones, photos, postcards, puzzles, quilts, radios, records, sewing machines, signs, spinning wheels, tins, tools, toys, and typewriters.
Learn More

About Our Antiques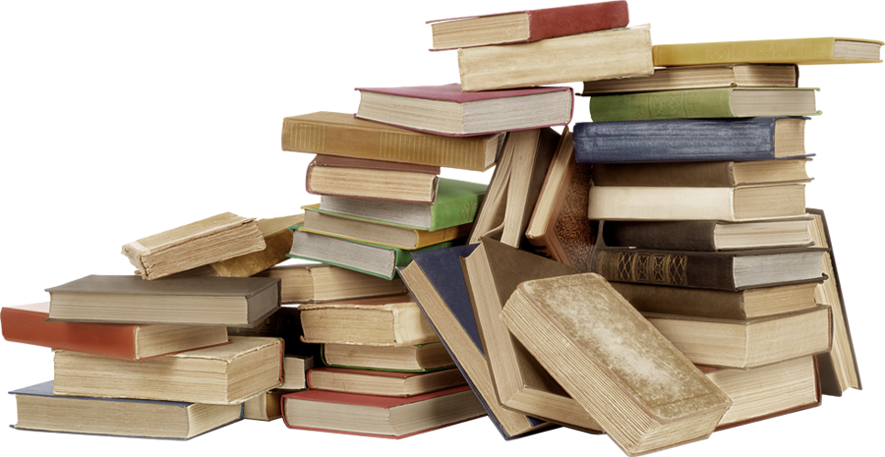 Spend Days Browsing Our
Thousands of Books
If you're a book lover, we are Maine's largest book store. Our second floor is devoted almost entirely to you. More than 150,000 rare books, old books, first editions, collectible newspapers, posters, broadsides, pamphlets, magazines, charts and other paper antiques await you. We also have thousands of used paperbacks.
Learn More

About Our Books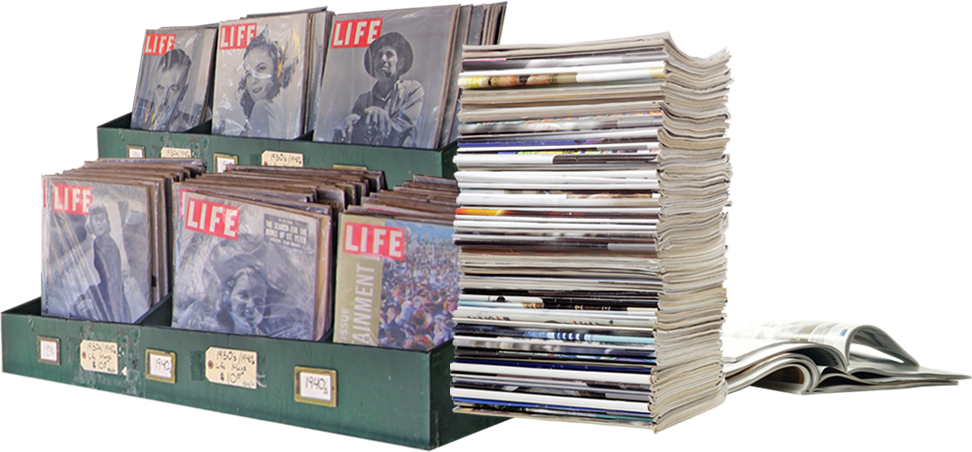 Search Our Ever Growing & Massive
Magazine Collection
With over 50,000 magazines and more than 100 different publications, you are sure to find a magazine of interest. We carry magazines from the 1850s to the 2000s. These have become a very popular birthday or Christmas gift.
Learn More

About Our Magazines
Don't Take Our Word For It. Read
What Our Customers Say
I adore this place. If you're really into historic books and magazines this place is for you. I can spend hours pouring over old issues of women's magazines here.
Loved this place! It has an eclectic selection of treasures. It was a fun to poke around. There were some good deals. It's definitely worth a stop.
This place is a dream come true for anyone who loves yard sales, antique stores, and generally digging around in other people's junk.
Hands down just a wonderful shopping experience with a nice selection of antiques and used books. One of our "must-stop" places when visiting Maine. Highly recommended!
This is a "Must See" stop. From vintage and antique collections to books and magazines from around the world. The staff is helpful and knowledgeable and there are bargains galore.